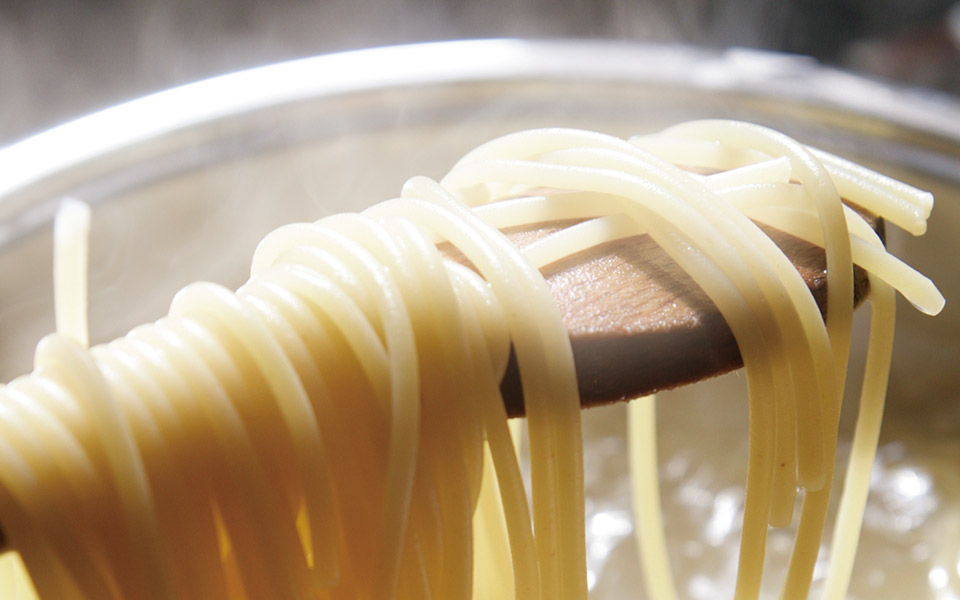 A City of Tempting Tastes
Blessed with a plentiful water supply and many sunlight hours, the natural environment of Takasaki is perfect for producing high quality vegetables, fruit and livestock, as well as growing wheat, and flour- based foods have been a regular part of the daily life of residents for a very long time. Takasaki boasts one of the highest numbers of Italian restaurants per capita in Japan and has gained attention as a city of pasta, and a city of many tempting tastes.
Traditionally the people of Takasaki have enjoyed eating regional specialties prepared from locally-produced flour like udon noodles, Japanese sweet buns, and suiton(dumplings in soup).Yakimanju, the sticky sweet flour bun grilled on a stick is particularly popular, with tourists from all around flocking to local shops to taste it.
The largest meat processing plant in the Kanto region is in Takasaki, producing pork intestines called horumon, that are a favorite served in local eateries. The Daruma Bento(boxed lunch), Takasaki Ham, and the rusks of Gateau Festa Harada are other popular Takasaki-brand food products making up the many tastes of Takasaki.

Daruma Bento
Takasaki Ham
Pasta dish at Takasaki restaurant "Shango"
Takasaki Horumon
Yakimanju
Rusks of Gateau Festa Harada