1

Daruma Bento (boxed lunch)

The unforgettable face of the Daruma has made Takasaki famous to the point where most people are reminded of Takasaki when they see the Daruma Bento boxed lunch or other souvenirs featuring the Daruma design.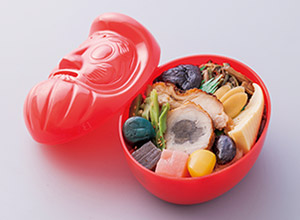 2

Takasaki Pasta

Takasaki people really love their pasta, and there are so many restaurants serving pasta made with top-quality Takasaki Wheat that it is called the City of Pasta. There is even a pasta map that guides visitors to the best of Takasaki's pasta restaurants as chosen by our citizens.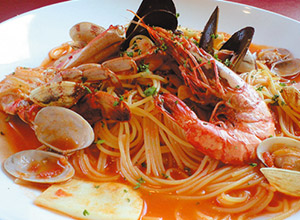 3

Takasaki Udon Noodles

These noodles are made from Takasaki-grown wheat "Kinu-no-Nami". Takasaki Udon is slightly chewy but very tasty.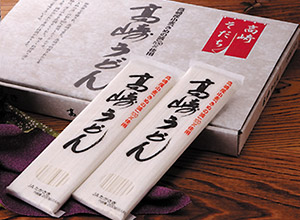 4

Takasaki Soy Sauce

Takasaki Soy Sauce is wholesome and flavorful, made the traditional way from locally-grown soybeans and wheat, and aged in cedar barrels for a whole year.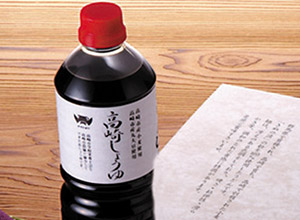 5

Takasaki Plums

Japanese plums (ume) grown in Takasaki are used to make pickled plums, plum wine, and plum juice and the extract is a popular health tonic. One of the largest plum groves in eastern Japan is in Takasaki, and it's a popular tourist destination in March when the air is filled with the delicate fragrance of the plum blossoms.
6

Takasaki Brand Sake

This special brand of sake is brewed at one exclusive brewery in Takasaki using the pure water of Mt. Haruna. First released in 2006 in commemoration of the municipal mergers of the city of Takasaki, this top grade sake is enjoyed for its full-bodied flavor.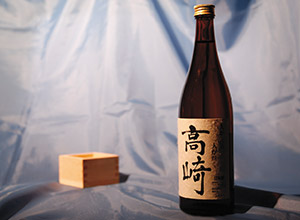 7

HARUNA KOKEKKOh!

A specialty served in unique styles at 20 restaurants around Lake Haruna using the finest Haruna Chicken raised in the rich natural environment in the foothills of Mt. Haruna. It's tender and delicious so be sure to try it!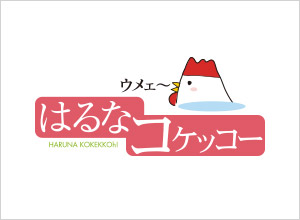 8

Haruna Fruit Road

More than 100 roadside fruit stalls selling pears and peaches line the Haruna Fruit Road(Route 406), a popular place for tourists to buy a tasty treat to take home.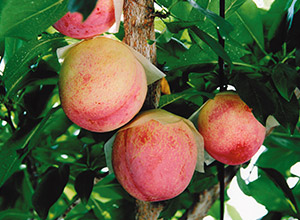 9

Shinmachi Sauce Katsudon

Shinmachi's popular katsudon is a bowl of rice topped with crisply deep-fried pork cultlets on shredded cabbage and drizzled with a rich, oriental barbecue sauce. It's sure to tempt your taste buds!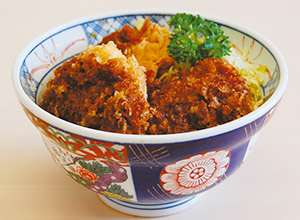 10

Kokufu Chinese Cabbages

Fleshy, sweet and tender, these cabbages are readily available from November to March. The perfect ingredient in a hot pot, they are also delicious pickled.