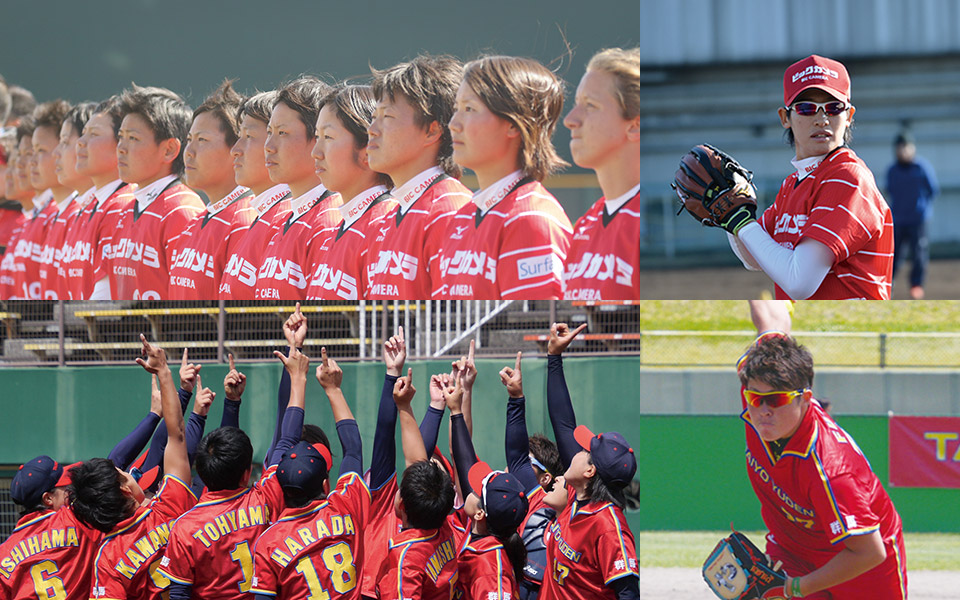 Bic Camera Takasaki and Taiyo Yuden Women's Softball Teams
ビックカメラ高崎と太陽誘電女子ソフトボール部
Seven of the 17 members of the Japan Women's Softball Team play for Takasaki teams; 4 from Bic Camera Takasaki and 3 from Taiyo Yuden. Carrying the success of the national team is the dynamic duo of star players Yukiko Ueno, widely recognized as the fastest pitcher in women's softball, and Yamato Fujita, a superb pitcher and hitter.
Head Coach of Bic Camera Takasaki Reika Utsugi, and Head Coach of Taiyo Yuden Noriko Yamaji are also Head Coach and Assistant Coach of the TAP-A (U24) Japan Women's Softball Team, focusing their energy on the development of players in preparation for the 2020 Tokyo Olympics.
A popular figure in world softball, Bic Camera Takasaki Senior Adviser Taeko Utsugi led the Japanese Olympic team to silver in Sydney and bronze in Athens, paving the way for a gold medal-winning performance in Beijing. Bic Camera Takasaki and Taiyo Yuden Women's Softball Teams are rivals in the Japan Softball League and through them Takasaki is inspiring children everywhere as it makes a name for itself as the world's best city of softball.